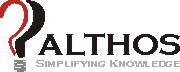 Internet Marketing Dictionary is a free tool to get technical definitions and lookup industry terms from more than 19,000 terms, acronyms, and definitions.
Search Engine Optimization - SEO Book

more details
Search eMarketing Dictionary

Comparison Shopping Search Engine - CSSE
A comparison shopping search engine is a web portal (web site) or software that searches through online store web pages or data records to find matches to specific products or items. CSSEs allow users to enter product names or identification codes to find stores that offer products for sale, along with the prices and terms that the stores offer for these products.

SEO Books

more details


Search Engine Optimization - SEO Book




This book explains how search engines operate and the ways that can help increase the ranking of search engine results. Explained are various ways that can be used to measure the success and economic performance of your search engine optimization (SEO) projects.





$19.99 Printed, $16.99 eBook