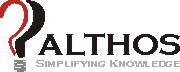 Internet Marketing Dictionary is a free tool to get technical definitions and lookup industry terms from more than 19,000 terms, acronyms, and definitions.
Affiliate Marketing

more details
Search eMarketing Dictionary

Data Feed Integrators
Data feed integrators are companies or systems that obtain data feeds from multiple data feed sources and repackage and distribute them to other publication channels (to other web sites). A data feed integrator may provide data processing and technical support to both the data feed provider (such as a product manufacturer) to a product retailer (such as an online store).

Affiliate Marketing Books

more details


Affiliate Marketing




This book explains how to setup and manage affiliate marketing programs through affiliate agreements. Discover how to begin selling your products through other companies without direct negotiation. Learn how to create affiliate partnerships, and setup and track links on their web pages. Understand affiliate marketing economics including the revenue sources..





$19.99 Printed, $16.99 eBook