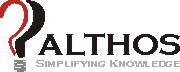 Internet Marketing Dictionary is a free tool to get technical definitions and lookup industry terms from more than 19,000 terms, acronyms, and definitions.
Affiliate Marketing

more details
Search eMarketing Dictionary

Exclusivity Agreement
An exclusivity agreement is a set of terms and obligations that have been agreed to by two or more entities, which provides certain rights to a single person or company. Exclusive rights may be limited to specific types of products and/or geographic areas.

Affiliate Marketing Books

more details


Affiliate Marketing




This book explains how to setup and manage affiliate marketing programs through affiliate agreements. Discover how to begin selling your products through other companies without direct negotiation. Learn how to create affiliate partnerships, and setup and track links on their web pages. Understand affiliate marketing economics including the revenue sources..





$19.99 Printed, $16.99 eBook