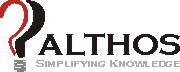 Internet Marketing Dictionary is a free tool to get technical definitions and lookup industry terms from more than 19,000 terms, acronyms, and definitions.
Search Engine Optimization - SEO Book

more details
Search eMarketing Dictionary

Generic Keyword
Generic keywords are searchable or identifiable words that have meanings that have a relatively wide scope. Generic keywords tend to produce a relatively large number of matches and tend to have a higher cost. Generic keywords can have a much lower conversion rate due to their wide scope of meaning. Example generic keywords include job, business, sex and training.

SEO Books

more details


Search Engine Optimization - SEO Book




This book explains how search engines operate and the ways that can help increase the ranking of search engine results. Explained are various ways that can be used to measure the success and economic performance of your search engine optimization (SEO) projects.





$19.99 Printed, $16.99 eBook