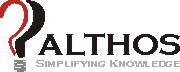 Internet Marketing Dictionary is a free tool to get technical definitions and lookup industry terms from more than 19,000 terms, acronyms, and definitions.
Search Engine Optimization - SEO Book

more details
Search eMarketing Dictionary

Keyword Advertising
Keyword advertising is a marketing process that uses key words that potential customers enter into search engines for use in finding product or service information. Keyword advertising is usually paid for by a fixed fee or bidding process. To Keyword advertise, a list of keywords is selected and associated with a URL and a short message will accompany the listing. When the search term(s) matches the keyword, the URL and the descriptive text are displayed. These listings are called sponsored listings.

SEO Books

more details


Search Engine Optimization - SEO Book




This book explains how search engines operate and the ways that can help increase the ranking of search engine results. Explained are various ways that can be used to measure the success and economic performance of your search engine optimization (SEO) projects.





$19.99 Printed, $16.99 eBook