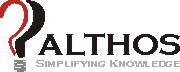 Internet Marketing Dictionary is a free tool to get technical definitions and lookup industry terms from more than 19,000 terms, acronyms, and definitions.
Affiliate Marketing

more details
Search eMarketing Dictionary

Landing Page
A landing page is a web page that a customer has landed on as a result of selecting a link. A landing page may be customized for a specific person when is the result of a link sent via an advertising campaign.

Mobile Landing Page
This figure shows sample landing page for a magazine subscription and the WAP software code that is used to create it. The first part of the code is used by the mobile browser to identify that the file uses WAP xHTML protocol. The heading
adds emphasis to the first line displayed on the page. The image link provides an absolute reference (full web address) to the image file so that if the text is reused in another directory, the image link will still function correctly. The long line of text will wrap in the display with the number of characters displayed per line determined by the mobile device display. The data is captured using the form entry process. The data transfer operation action="post.asp" is performed by a file on this web server (this file function and type can vary depending on the web host). The user is also provided with the option to call the company directly (tel:19195572260) which should initiate the mobile phone to ask the user if they want to dial that number.

Affiliate Marketing Books

more details


Affiliate Marketing




This book explains how to setup and manage affiliate marketing programs through affiliate agreements. Discover how to begin selling your products through other companies without direct negotiation. Learn how to create affiliate partnerships, and setup and track links on their web pages. Understand affiliate marketing economics including the revenue sources..





$19.99 Printed, $16.99 eBook